PRIVATE OFFICE SPACES AND EXECUTIVE SUITES FOR LEASE 
Modern Office Spaces
Yuba City Small Offices for Rent. More than an office space. Succeed Professional Suites are a modern gigabit powered work environment that comes completely furnished and move-in ready. Gain access to flat rate rent that includes high speed internet, Shared receptionist and lobby, Shared refrigerator, Commercial Keurig, filtered water, all utilities, and Security cameras for safe and secure work area.
No long-term Leases
At Succeed Professional Suites there are no required multi-year long-term leases. These state of the art private offices and executive suites are built around eliminating distractions and procrastination to free you to focus on productivity. This space becomes your new headquarters for your business.  Let us help to project your company's professional brand and image that makes you appear much bigger than you are.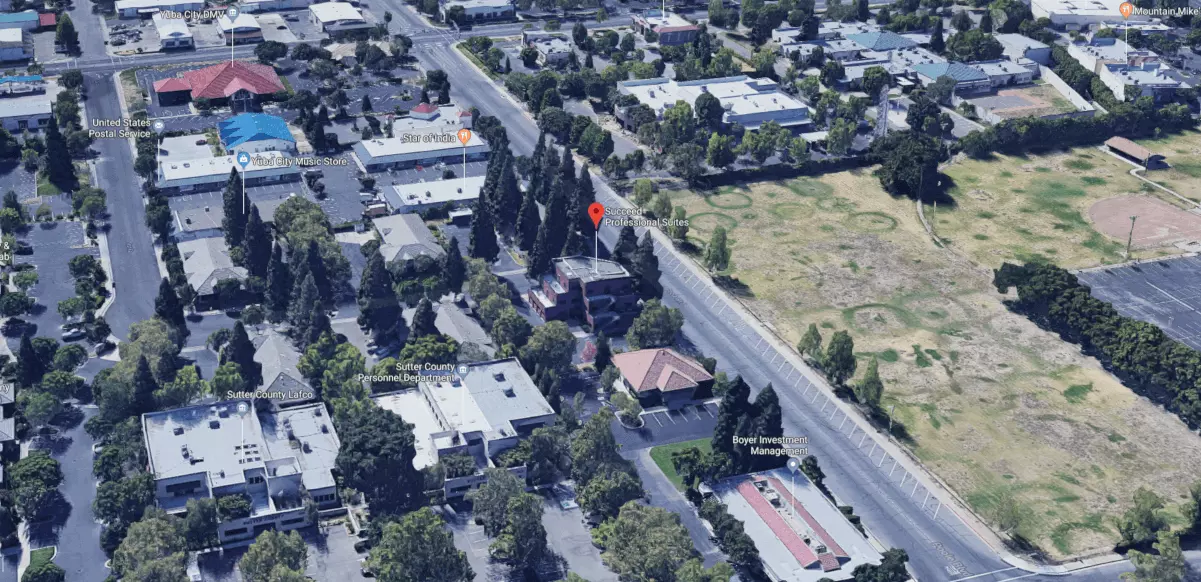 NUMEROUS AMENITIES
Located in the heart of Yuba City, CA, our offices feature professionally appointed lobby area, state-of-the-art smartphone key entry, furnished offices, elevator access and all offices have a window & view.
FREE DOCUMENT PRINTING
200 black-and-white copies or prints are included each month.
GIGABIT INTERNET PLUS FREE WIFI
Full Gigabit Internet speeds on a secure enterprise grade network.
FREE PARKING
Enjoy occupant and guest parking included free with your lease.
MAIL & PACKAGE HANDLING
USPS mailbox, packaging receiving, and shipping services are also available.
BREAK AREA & COFFEE
Enjoy premium coffee, filtered water, and shared refrigerator.
EASY COMMITMENT
Fully furnished, wired-in, move-in ready offices for any business without the hassle of long-term contracts.
CALL ANSWERING & SCREENING
Reception will screen and answer your calls with a custom greeting.
IN BUILDING LOCAL IT SUPPORT
Optional IT support staff in same building.
UTILITIES INCLUDED
All utilities are included with no setup time required.
24 / 7 ACCESS
Use your office on your own schedule 24/7/365!
OFFICE CLEANING
Weekly waste removal, dust and vacuum will keep your work space professional looking and clean.
For Lease

$650 /month

Office with two windows near stairs and not next to any other offices.  Fully Furnished for one, but big enough to support two by…
Have Questions?
Succeed Professional Suites is ready for you to join our Yuba City Small Offices for rent today.
Are There More Yuba City CA Small Offices for Rent?
Our office listings are updated weekly, please check back frequently to find the best opportunities.  OR simply drop by our location to check availability.
How can I schedule a visit to view the offices?
Reception is property management assistant and can show you the available offices that would best fit your needs and budget.  Office hours are 8AM to 5PM Monday through Friday EXCEPT 12 to 1PM during lunch. We will assist with any and all questions you may have to provide a positive experience with your move-in.
How Do I Contact You?
You may contact our office by calling 530-674-4358 or via our Contact Form