Succeed Professional Suites offers Virtual Offices and Business ID mail services at: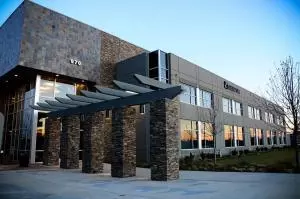 970 Reserve Drive, Suite 100, Roseville, CA 95678
Virtual offices are typically used by businesses to appear to have a local office when they don't.  This is very handy for establishing a local presence ahead of hiring staff or getting actual offices.  Getting listings on various business citation websites (Google maps, Bing maps, apple maps, yellow pages, etc)
Virtual Offices features and benefits:
To receive mail at a suite # instead of PO box.
Rent conference room to meet clients
Have a receptionist answer your phone
Get a local phone #
Get local listing for SEO and web searches for local business
Packages available:
Business ID ($75/month) includes:
Mailing receiving services including address at a suite #
Forwarding mail is $5 plus cost of postage per request or on a set schedule
Use of conference room at $25 /hr
Virtual Office ($150/month) includes:
All of business ID PLUS
Unique local telephone # with voicemail (can be delivered to email)
Receptionist answering phone and taking messages, giving basic information, transferring to cell or voicemail
Phone number can be converted into full VOIP handset in the future and used anywhere you have a broadband connection.  And you can upgrade to full office at any time as well (subject to availability).